Pink Butterfly Crystal Choker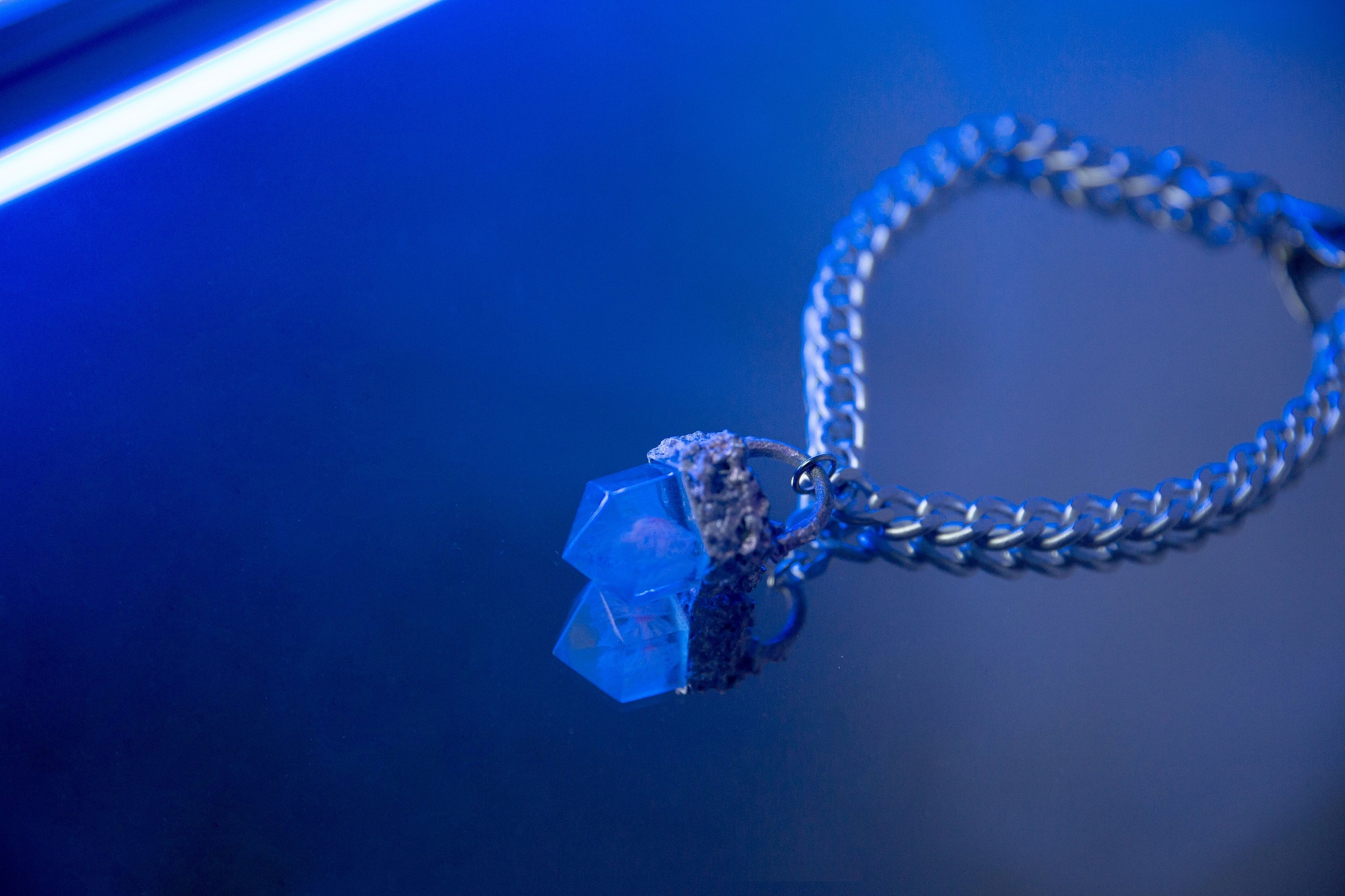 Pink Butterfly Crystal Choker
Processing Time
Ready to ship via USPS Priority Mail or USPS Priority Mail International.
Necklace Details
Adjustable design

~16" curb chain
This one-of-a-kind crystal wrap choker was ethically harvested from @yung_crowley's soul, and manifested in the physical realm with 3D printing ( ͡° ͜ʖ ͡°)

A baby pink butterfly flutters in suspended animation in the Pink Butterfly Crystal Choker. The crystal specimen specimen sits in a hand painted 3D printed setting, with a small crystal orb embedded at the top.
Care
This choker brings the best vibes when it's treated as a piece of wearable art. @yung_crowley encourages its true owner to wear it with care, avoid submerging it in water, and store it away from direct sunlight to avoid any yellowing on the crystal.