Blue Butterfly Crystal Choker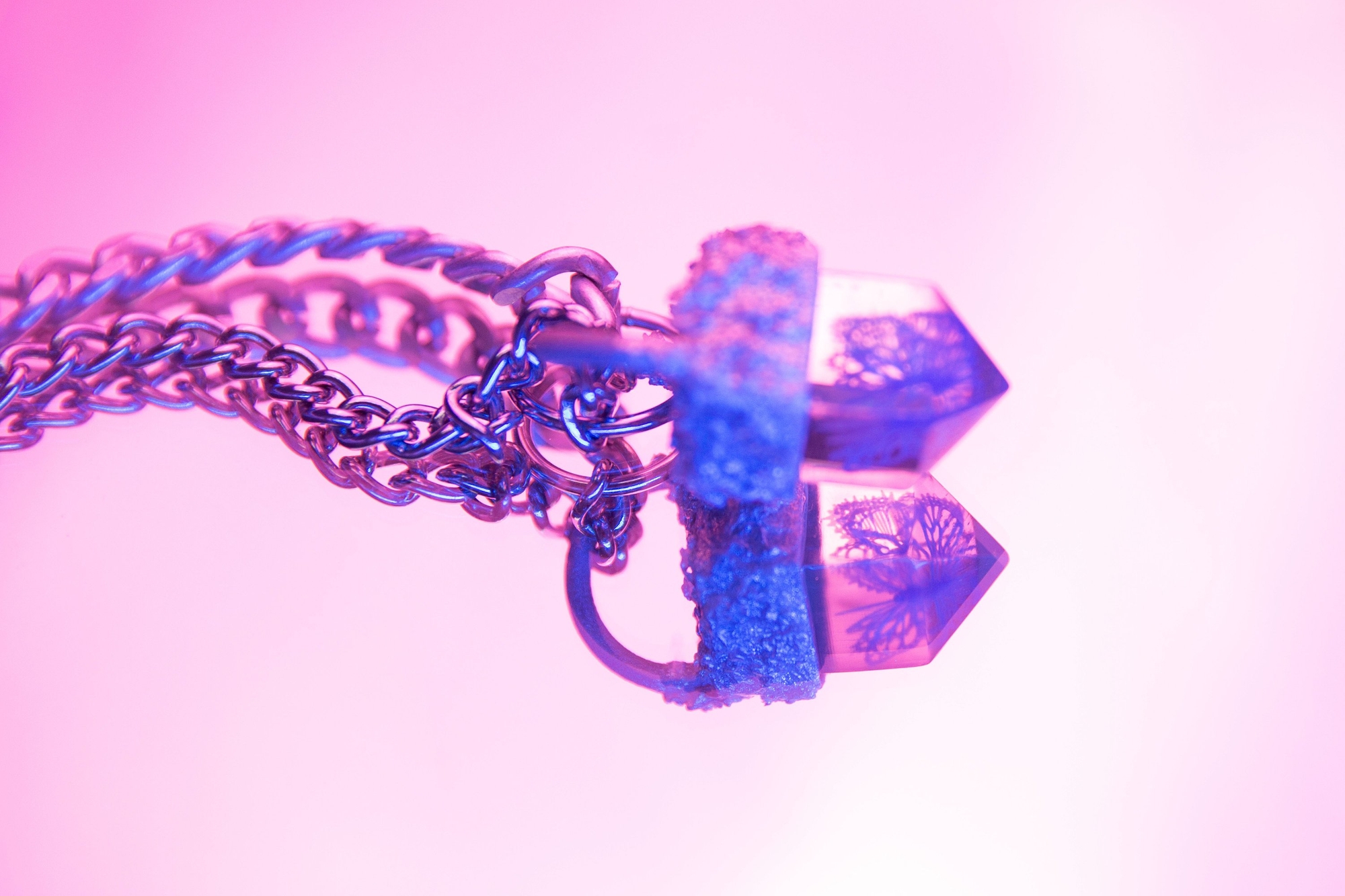 Blue Butterfly Crystal Choker
Processing Time
Ready to ship via USPS Priority Mail or USPS Priority Mail International.
Necklace Details
Adjustable design

~15" chain length
This one-of-a-kind crystal necklace ethically was harvested from @yung_crowley's soul, and manifested in the physical realm with 3D printing ( ͡° ͜ʖ ͡°)
An electric blue butterfly flutters in suspended animation in this blue butterfly faux choke chain style necklace. Bound by two strands of mismatched curb chain, this talisman features a butterfly crystal threaded through a choke chain mechanism.
The choker is completely adjustable and closes with a standard lobster claw in the back. Best worn as a choker or collar necklace :D
If the two chains become unthreaded, simply thread the crystal chain back through the large ring and wear as usual :) or youtube how choke chains work :D
Care
This necklace was manifested through a combination of 3D printing and handcraft, and brings the best vibes when it's treated as a piece of wearable art. @yung_crowley encourages its true owner to wear it with care, avoid submerging it in water, and store it away from direct sunlight to avoid any yellowing on the crystal.